Q1. When will the product arrive?

The product will ship within 3 days of placing order. Depending on the shipping preference, the arrival time will be different. Home delivery on mainland Taiwan (3-5 days) Pickup at convenience store (2-4 days) Mailing outside mainland Taiwan (5-7 days)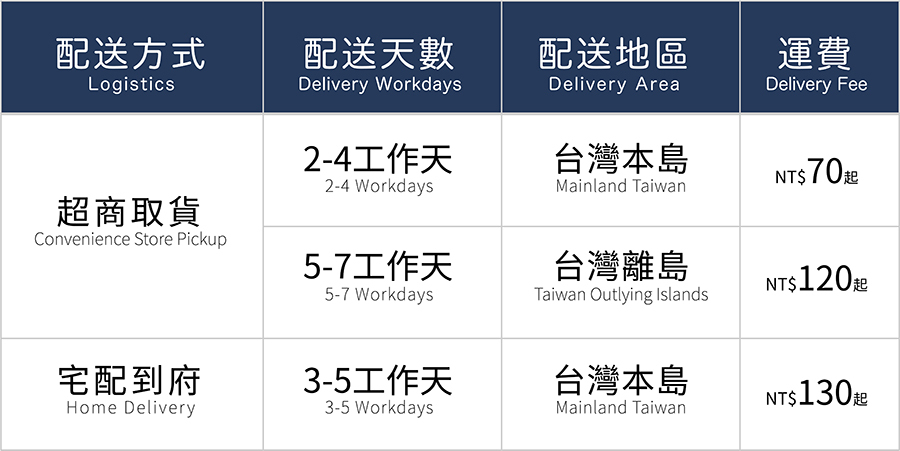 Q2. What payment options are there?

Credit Card (Visa, Master, JCB Credit Cards)

ATM Transfers (Please pay within 48 Hours)
Q3. What type of delivery do you offer?

Convenience Store Pick Up

Home delivery by SF Express
Q4. How do I check my order?

After logging in, click on orders on the right side to check the detail
Q5. Will I be notified when the package is sent out?

We will notify you by email or SMS.

Q6. How long do I have to wait for preorder items?

Preorder items will typically ship out within 2-4 weeks. Please check the product description for more detail.

Q7. Do you have any physical locations?

We have 3 locations in Taipei. Please check the about us page for more details. We look forward to serving you .