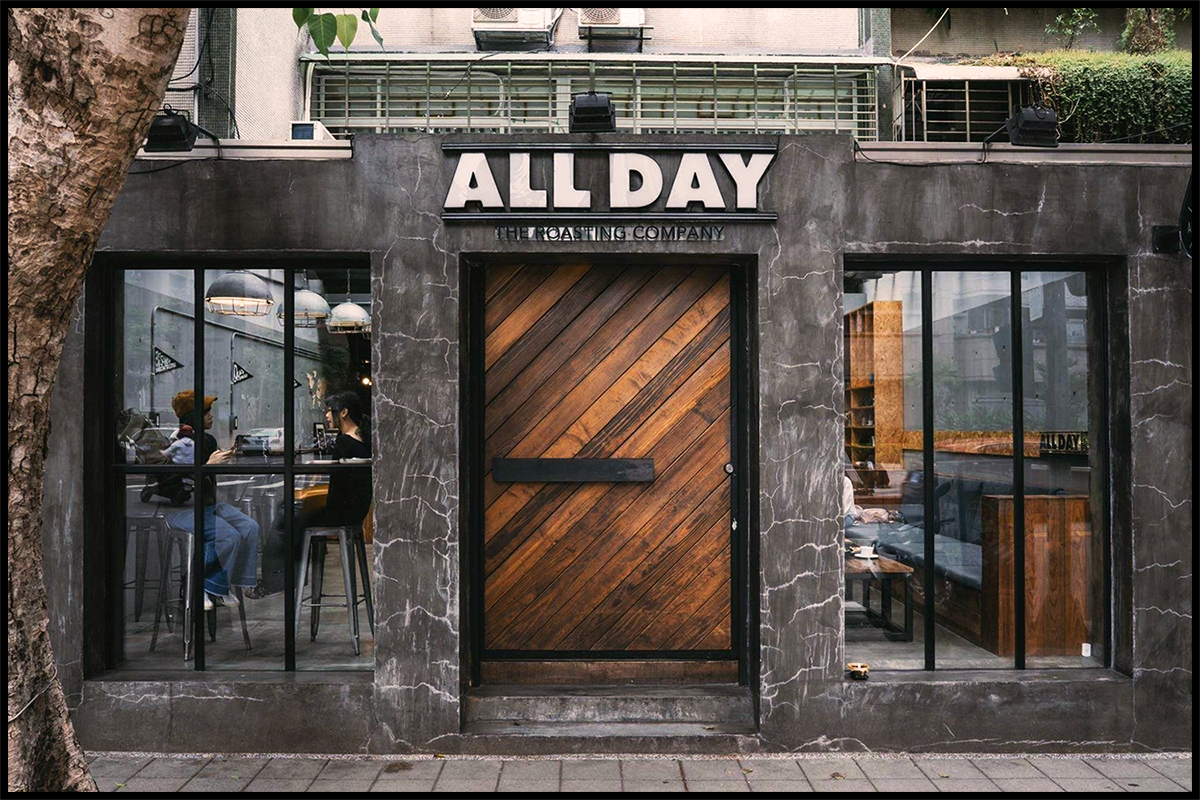 All Day Roasting Company (ADRC)

opened in the Ming Sheng Community on Yangshou Street in 2014. 
Our mission and our passion is to treat our customers with the most extraordinary product and the most thoughtful experience. To achieve this, we set out on the never ending quest to create and present the best cup of coffee.
In the first year, we worked with experienced roasters to bring our customers different expressions of coffee. We offered distinct roasts from popular roasters all over Taiwan. We had coffees from different growing regions with different styles and roast profiles, including coffee without caffeine. It is also during this time when we realized our passion for light roast coffee – Rich in flavors, with perfect balance of sweetness and acidity. 
What makes a Light Roast Coffee great?

In 2016, we tried to answer that question. We brought in Single Origin coffees from roasters all over the world, hoping to share with our customers the various styles and lineups outside of Taiwan. We explored a full spectrum of flavors until we found the style that would best represent All Day. In July of 2016, All Day took the next step and began roasting coffee with distinct All Day characteristics. With the help of our Slayer espresso machine and experienced baristas, we were able to craft the most extraordinary coffee.
A great coffee should be made with passion.  From the farmer to the roaster to the barista and the staff, the combined passion of everyone involved allows us to share with you the best All Day Experience.
ALL DAY ROASTING COMPANY

ADD.|1F, No. 329, Yangshou St., 
Songshan Dist., Taipei 105, Taiwan
TEL.|+886.2.8787.4468
---------------------------------------------------------------------------------------
NORMAL
|The True Meaning of Specialty Coffee|
Specialty Coffee is a term reserved for the highest grade of coffee. We believe it could also be defined as Professional Coffee. This professionalism comes from the dedication of everyone involved. Starting with the farmer to the cup taster, roaster, and the barista, everyone's effort is required to produce a cup of specialty coffee. Anything less than full commitment will fall short in quality.
In a way we believe specialty coffee is a lifestyle - A lifestyle in pursuit of excellence. We would like to share that lifestyle with everyone. That is why we started The Normal. After the success of ALL DAY Roasting Company, we decided to expand into a new brand with a new focus on specialty coffee. Our goal is to share this concept and we hope to reach as many people as possible.
NORMAL officially started at the end of 2017. Our core values are warmth, professionalism, and trust. Currently we have locations in Da'an District and Songshan District. We will continue our pursuit of excellence and we welcome all our friends to come and partake in our lifestyle.
FOR THE COFFEE PEOPLE,
BY THE NORMAL PEOPLE.
Normal Ren'ai Store
ADD.|1F., No. 413, Sec. 4, Ren'ai Rd.,
Da'an Dist.,Taipei City 106062 , Taiwan
TEL.|+886 2 2775 4066

Normal Dunhua Store
ADD.|1F., No. 17, Ln. 50, Dunhua N. Rd.,
Songshan Dist., Taipei City 105039, Taiwan
TEL.|+886 2 2711 9252